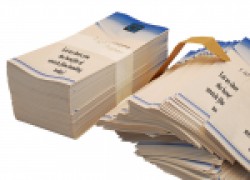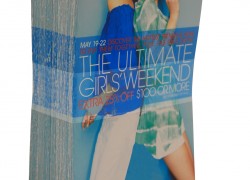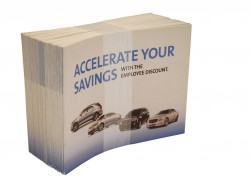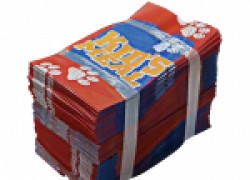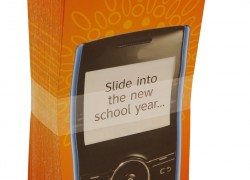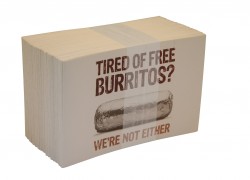 Print Manufacturing
Controls Engineering knows print.
Print manufacturing tends to be a particularly harsh production environment. 24 hour per day production cycles, less than ideal preventative maintenance schedules, paper dust and ink everywhere, and immovable deadlines. Equipment needs to run and run; easily and reliably.
Print is where Controls Engineering built the first stretch film bander.
Immediate benefits of using the APT & MPT stretch film banders in print manufacturing.
Cost savings
CE banders use a banding material that is a fraction of the cost of other banding consumables; often providing an ROI solely on consumable savings in less than 6 months!
All CE banders are designed and manufactured to require NO PREVENTATIVE maintenance. By using the highest quality, precision machined components, each CE Bander can perform even under the most demanding production environments.
Reliability
CE banders are designed, manufactured and assembled here in the United States of America. Industrial grade components, exacting design and manufacturing standards are behind the trouble free operation and performance.
Simplicity
Designed for entry level employees to operate with only minutes of training with step by step instructions and an easy to read touch screen display
Speed
At 25-30 bundles per minute, the MPT Series bander will outpace most other banders.
10 second roll changes help keep the bander doing what it does best; keeping your line running.
Versatility
CE Reactive Tension Control System gives you the ability to band a single brochure and still give the strength to securely hold a 20lb mail bundle.
A small footprint, 110V power and standard house air allow this bander to move easily from workstation to workstation.
Sustainability
CE banders use 100% recyclable LLDPE banding material that can be comingled with existing stretch film recycling programs.
Commerical printing companies rely on our MPT Series and APT Series banders in every area of their manufacturing process. From the pressroom to the bindery, to samples to kitting; our banders provide the versatility they need, and the reliability they demand.
We provide manually operated systems that can run up to 25-30 bundles per minute as well as fully automated, stacker integrated systems. No matter if you're running 1 shift, 5 days a week or running 24 hours per day, 7 days per week; we have the right banding system.
Our clients range from the largest in the industry to your local print and copy shop. While their workloads may vary, their needs are the same:
Secure bundles that do not break open during shipping / transport

An easily removable band

Machine reliability

The lowest per bundle cost with the highest bundle integrity

A banding material that does not obstruct the address block for USPS mailing

Versatility to band a single brochure up to 20lb bundles

Easy to operate interface

10 second roll changes